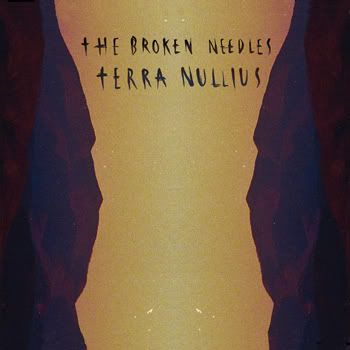 "A wet-season postcard from Psychoville, N.Q."
- Rolling Stone
"A very powerful album full of chilling, bleak and emotionally moving tunes" - Tomatrax
"They want to fill your mind with images of a savage land, and they succeed remarkably" - Rave Magazine
"You probably couldn't ask for a more fulfilling and complete debut record. Just what the doctor ordered" - Bobbysix.com
"Undisputedly beautiful" - Low Tone Media
Out of the depths of the estuarine tidal swamps, the fetid groundwater of snake-infested cane fields, and down with the driving tropical rain of their home country come North Queensland's finest young psychos, The Broken Needles. Following a successful independent physical release and national tour with Rohin Jones (The Middle East) in early 2012, the Townsville, Australia-based band's long-awaited debut album, Terra Nullius, is OUT NOW internationally.
Borne out of the tropical wasteland of the region, Terra Nullius is a muscle car ride from the desolate, empty landscape of the band's hometown to the southern capital cities of Australia, filtered through lead-singer Mick Galloway's decadent and depraved mind. A refreshing antidote to the polite and American-ised indie rock that has dominated Australia's music scene for the better part of a decade, the band are amassing a steady following in the Australian underground despite their drastic geographical isolation.
The debut album – produced by the band themselves in their North Queensland studio and mastered by Chicago indie veteran Casey Rice (Liz Phair, Tortoise, Dirty Three, Gastr Del Soul) – is a ghost story about life in the North; a journey through the seedy seaside caravan parks, salt flats, flood plains, cyclone damage and sordid characters that dot the landscape.
The cryptic lyricism, throat-tearing vocals and literally frightening displays of duo-guitar ferocity make The Broken Needles sound like a 19th Century bush poet has been thrown in front of a rock & roll band and told to regurgitate his sordid life; juxtaposing baritone country balladry against punk rock throat-stompers throughout Terra Nullius.
Featuring a litany of musical guests throughout – including a demented guitar solo by fellow North Queenslander Jordan Ireland (ex The Middle East) on lead single "Saltflat Baby", and eerie string arrangements from Tender Bones' Amy Galloway – Terra Nullius is all at once a lyrical homage, love letter, suicide note and death threat to their home country.
Don't be afraid...